Every trip is a new adventure and experience.
This rang especially true with the ongoing global Covid pandemic. During at which time we had the pleasure to sit down with and setup a really unique trip in these uncertain days with the famous landscape and lifestyle photographers collective from Germany, the German Roamers.
From photographing the German Baltic coast to camping along the eeriness of the Ghost Forest, come with us as we sit down with the German Roamers to discuss one of their latest photo missions.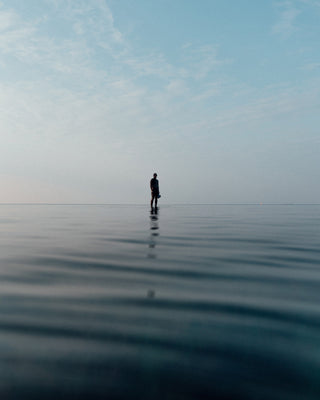 The James Brand : What's the main idea and concept behind the German Roamers?

German Roamers : German Roamers is a consortium of twelve outdoor photographers from all over Germany. When the German Roamers was founded back in 2015, the german landscape photography community on Instagram was very small. There hadn't been a lot of german landscapes on social media. So we made it our goal to put it back on the map and showcase places in Germany on our shared account @germanroamers. It wasn't about just presenting our own photos, but rather building a community around it with likeminded people: every Friday we feature photos tagged with the hashtag #weroamgermany taken by the community. We also do meet-ups, hikes and events where other outdoor & photography enthusiasts can participate and connect.

TJB : What characterizes the German Roamers signature?
GR : We're always trying to find new places. We're not satisfied with getting the standard photo of a particular spot. We aim to give it certain twist and try our best to differ from classic tourist shots, the ones you see on postcards (sunshine & blue sky, classic angles etc.). This can be achieved by chasing different weather conditions or searching for an unique perspective. Even though each one of us has his individual way of shooting and editing, we cannot deny having similarities in our pictorial language.
TJB : Photographers are often loners. How did you come to the collective?
GR : Yes, that's true. Photographers are often alone on the road. Sometimes we are too, but we figured the whole experience of shooting feels better when shared. Going on that tough hike, camping under the stars and shooting the fog invasion during sunrise etc. are memories that feel more valuable when shared. Also, there are some creative synergies that come to life when shooting together and creating collectively. Bigger ideas and projects can become reality when working together, instead of fighting alone.

Nevertheless, we hardly ever meet as a whole collective. Firstly, its extremely difficult to find a time everyone's available. Secondly, we noticed it works best when meeting in smaller groups of 3-4, anything beyond is cool and nice, but rather unproductive.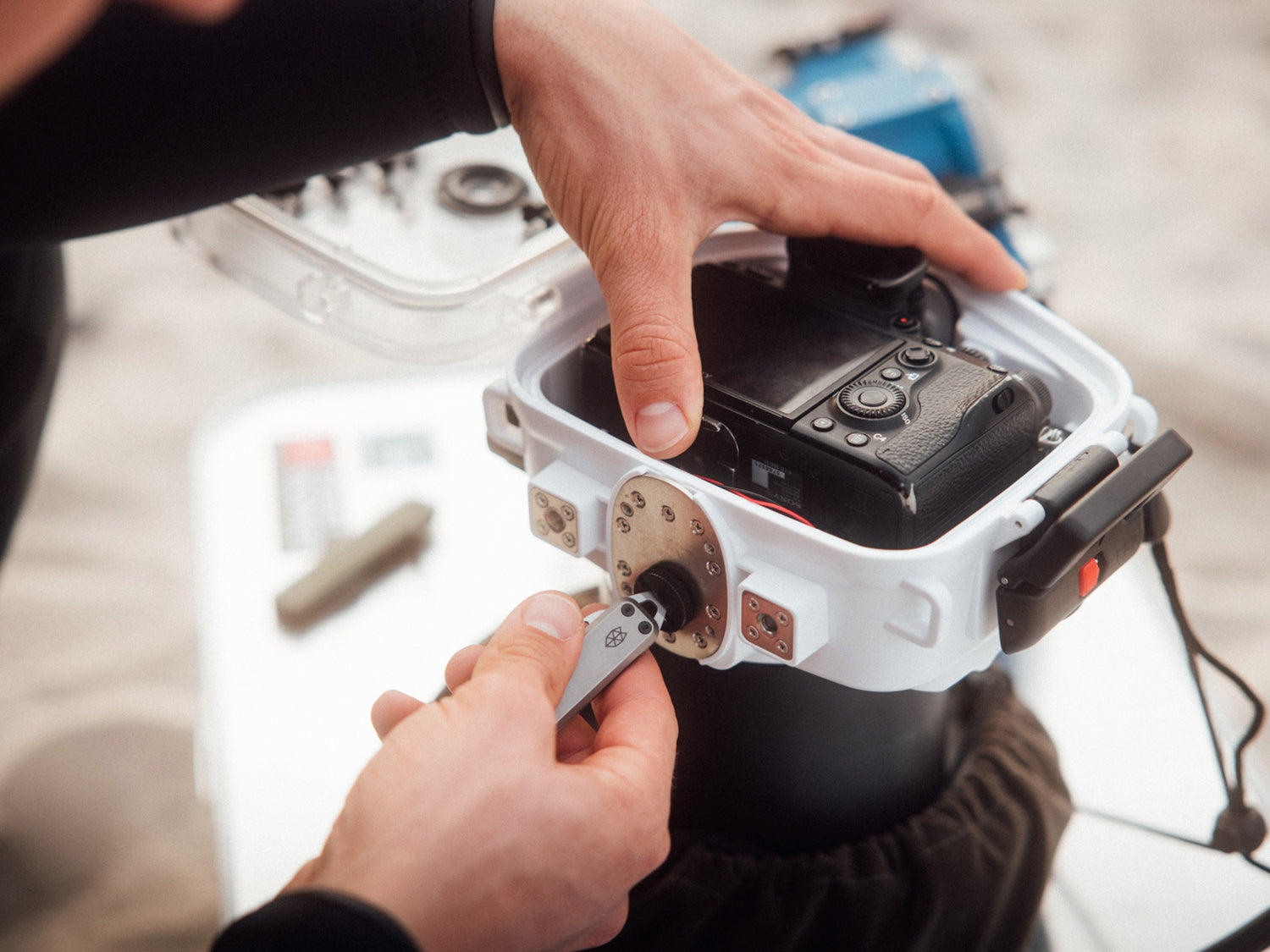 Minimal form, maximum utility.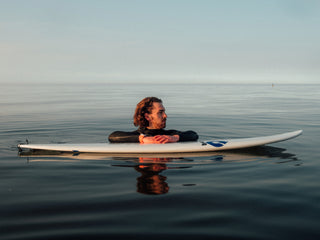 TJB : Can you please share some highlights from your last adventure/mission at the Baltic Sea "Ghost Forest"?
GR : The German Baltic coast is known for its white sand beaches, ever changing cliffs and diverse forests. Connected to the Atlantic Ocean, but hardly any tide. Among locals this place is better known as the Ghost Forest. Over the course of many years, the salty air and strong wind gave the trees bizarre shapes and a mystical feeling. No wonder this place has become quite poplar in recent years, it draws the attention of many photographers. We set out to explore a new perspective and went into the cold and freezing water. During winter the water temperature drops down to 2-3 degrees, and we obviously had to be equipped with proper gear such as neoprene suits. During our mission the surface was smooth and you could barely notice any motion. It created a beautiful reflection only seen from the water level and created a unique opportunity for us to capture. Frozen to the bone and with the night setting in, we warmed up by the crackling campfire, sharing the experiences from the long day behind us.
TJB : Tips to successfully live on mission?
GR : Every trip starts with a good amount of preparation, whether it's gear, location or weather, but also a little bit of luck. Things might change and you have to adapt. Be prepared to be flexible about the location; try a different approach as soon as you notice that things aren't turning out the way you had imagined and the photos and composition don't align. If you are too stuck on a vision, you might fail. In the end it's also about having fun and not just simply working off a list. Most photographs happen spontaneously- those are the ones that are able to capture the vibe and story.
TJB : Favorite James Brand Products
The Hell Gap, The Holcombe, and The Wayland
TJB : What do you use a knife for?
It totally depends on the setting, from cooking and cutting stuff at the camp to quickly slicing an apple on a hike. The possibilities are endless, which is why I make sure I always have one with me, whether that's road tripping, camping or hiking - a knife is always good to have!
TJB : Can you please share our EDC (everyday carry) set-up?
GR : It depends on the use case, but in general you can find these things in my bag when shooting: my camera gear, a water bottle, a small knife or multitool, snacks, a microfiber cloth, a rain jacket, my phone and a powerbank.